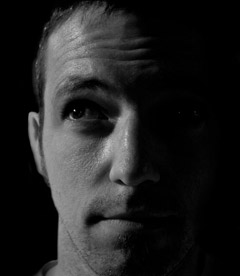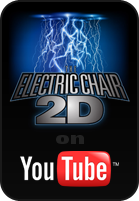 The Electric Chair is a horror audio show hosted by Midnight Corey. The horror genre is discussed, debated, and dissected, focusing on horror movies, books, music, and more. A variety of guests and co-hosts are featured, jolting you with 10,000 volts of horror.
The theme music for the show was written and performed by Midnight Corey. Music by independent artists is often featured at the end of every audio episode.
In July 2012, Midnight Corey launched The Electric Chair 2D—the video companion to the audio show that features interviews and special segments not heard on the weekly audio show.
A segment titled "Tales From The Electric Chair" was introduced beginning with episode 22, in which Midnight Corey reads horror literature for the enjoyment of the listeners, adding another dimension to the show.
In December 2012, Midnight Corey announced that he would be taking a short hiatus from the show. In the meantime, several readings were released. February 2013 saw the return of the show. At that time, Midnight Corey announced that he would also be a permanent co-host of Evil Episodes, beginning with episode 34.

The Electric Chair is proud to partner with Stitcher SmartRadio, which allows you to listen to your favorite shows directly from your iPhone, Android Phone, Kindle Fire and beyond.

The Electric Chair is a proud member of the International Association of Internet Broadcasters, the principal voluntary trade organization representing the interests of Internet broadcast professionals throughout the world.

The Electric Chair and The Electric Chair 2D are part of the Horror Podcasting Alliance, a family of horror podcasts dedicated to promoting each other by way of promos, guest hosting, and word of mouth.

The Electric Chair 2D is honored to be part of Spookshow.tv, an amazing web-based entertainment network specializing in horror, but also featuring programming about music, film, and slice-of-life.