LONG ISLAND, New York (May 21, 2013) – Z.O.V. is a short horror film that tells the story of a group of people trapped in an underground panic room of a high tech lab facility after an experiment causes the lab cadavers to re-animate. Though they're from different backgrounds in the company, they must band together to find a way out. Tensions are high, claustrophobia and paranoia is setting in and the pressure is on.
What sets this story aside from others is that it is told COMPLETELY FROM THE POINT OF VIEW of one of the characters, Simon. We soon find out that Simon has been bitten and, in turn, infected. In a unique perspective, we watch him slowly turn into a zombie. We see his vision distort, his reasoning fall apart and the others around him become more and more "appetizing".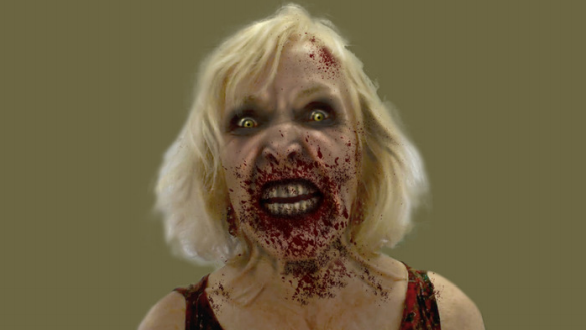 To realize this point of view, we'll be building a custom camera rig that will be attached to the actor's head giving the viewer a 360 degree view of the film.
Rob Graydon will be directing the horror short "Z.O.V." from his own script. "It's a zombie film told in a very, very different way," says Graydon. "I wasn't that interested in a making some cookie cutter zombie film. It took a few years for camera technology to catch up with my idea. I had to wait for HD video cameras to be small enough to be able to do what I wanted them to on this film."
A director of music videos, commercials and documentaries, Rob has now shifted gears to narrative work. Rob has directed the video content and documentaries for the FANGORIA BLOOD DRIVE DVD series, including working with Rob Zombie, Clive Barker and the late Stan Winston. Rob is currently in post-production for his film, "LaSoledad."
Casting is already complete on the film. Veteran stage actor Stephen Ryan stars as 'Simon' the main character who's trying to hide a dark secret from the others. Actors Katherine Dickson and Jonathan Fortes from Rob's previous film "La Soledad" star as Lydia and Javier. Kutcha plays the mysterious Grant. Dani Bathory will fill the shoes of Janis and Geraldine Sweetman rounds out the cast as the mysterious, dark character known simply as Suit.
The film will be accompanied by a YouTube channel and will contain webisodes (Z.O.V.: PREMORTEM) made to look like interoffice 'video emails' that will introduce other characters and give clues to the films many secrets. The webisodes will feature the cast as well as additional actors who will ultimately play zombies in the film. Ultimately, the webisodes and the Z.O.V. will be cut together to create a feature length film. "We truly want to create an impact in the horror genre as we are telling a zombie story in a fresh and different way…"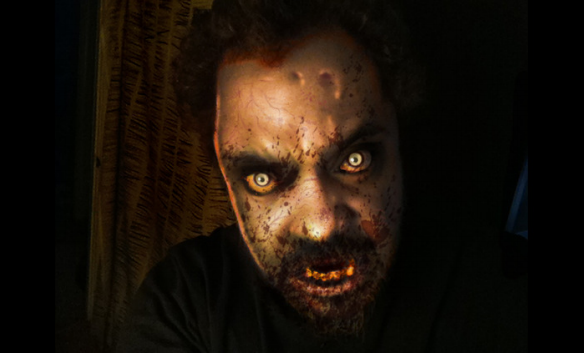 We're looking to raise funds via Kickstarter (http://www.kickstarter.com/projects/robgraydon/zovmovie) to cover studio rental, set construction, FX makeup material, warbdrobe and other production costs that will get us to a finished product. Contributor's will get perks that range from 'Thank You's' in the credits to walk on zombie roles.
Once the film is shot, there is still going to be a rather lengthy Post-Production process. Director Rob Graydon has an extensive background in digital effects and compositing. "Our goal is to make the film seem like it's one continual shot since it's coming from the actor's point of view. It will be a bit of a challenge to seamlessly mask the cuts but not impossible. I'm actually looking forward to pulling that illusion off."
We want to send the short film to festivals for recognition and ultimately cutting the web site's 'webisodes' together to create a "lost footage" first half a feature film with the Z.O.V. short film acting as the second half. This will create a unique viewing experience as this genre hasn't been told this way. Once completed, the film has an eye torward a final resting place in the On Demand or Streaming realm.